Join Our Worldwide Coding Course
Ethan (10)
Learning coding has opened numerous paths to many amazing discoveries. I learned it the best way with Timedoor teachers that learning coding can be started from the very simple and easiest way.
Chris (9)
I've been always into playing games during my spare time, and when I joined Timedoor, my teacher showed me how I can build my own games using Construct3 and Scratch.
Hideyoshi (11)
I thought that learning by online would be something that bores me easily but my teacher always brings sunshine to the class and it becomes fun learning coding!
Jasper (16)
I have always wanted to become a programmer and I want to take computer science major in the future. Now, with the help of Timedoor, I could see that vision becomes something clearer.
Sebastian (9)
Starting my journey in Timedoor with no knowledge in coding at all, now I understand how basic programming concept such as loops, conditional, and function work.
Samuel (8)
I can't wait to start the class every week as I always learn something new and exciting in every meeting! My teacher always introduces me to something great.
Casper (9)
Since I joined Timedoor Academy, my skill in critical thinking increases drastically along with my programming skill. I never thought learning coding would be this easy!
Ela De Wide (9)
With Timedoor, I could create my own games that I can show to my friends. It was so thrilling when I played the game that I created from scratch with my friends.
Howe (12)
My hobby was always playing online games, but as my teacher always encouraged me to create my own games, I can now use my spare time more properly and wisely.
Jeslyn (9)
I always have a good time when it comes to learning programming as I could learn something cool and at the same time I could interact with my friends during the class.
Carlo (11)
My programming experience with Timedoor is the biggest stepping stone that I take as it opens how I see something more systematically and logically.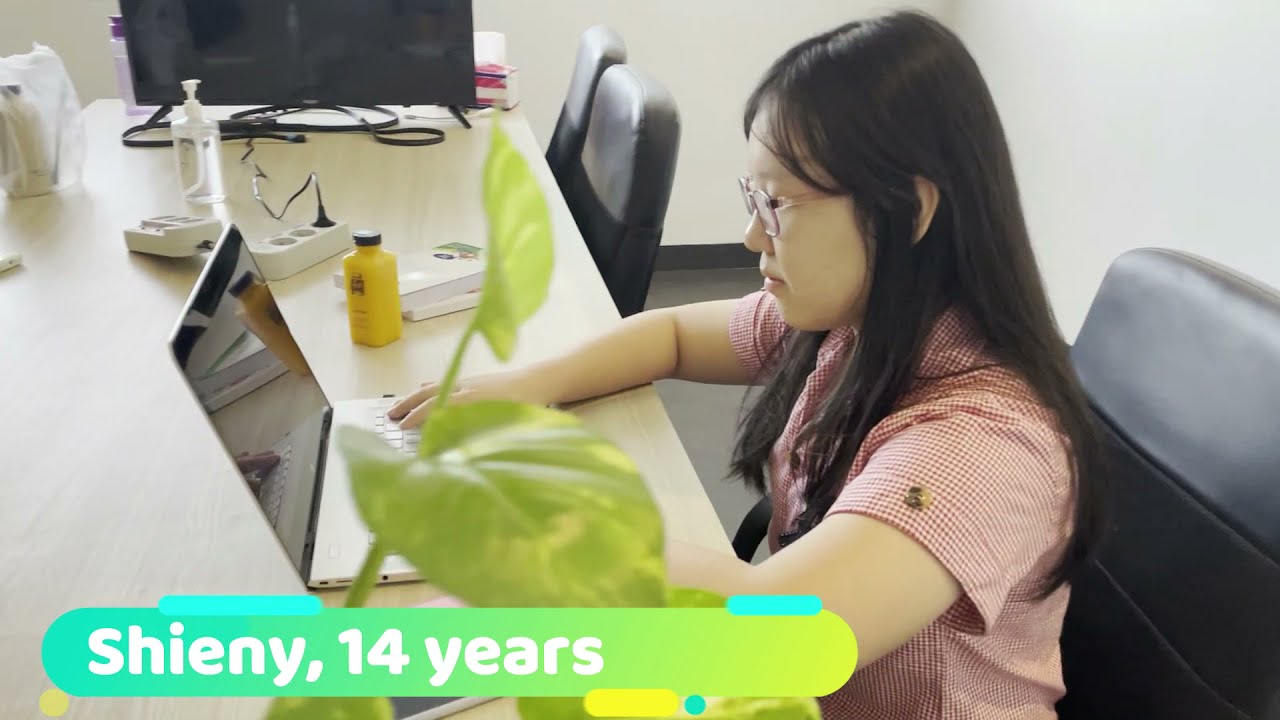 More Than Just a Coding School
Comprehensive learning to enhance student's deep understanding in programming is implemented through our UK and Japan-adapted curriculum. Let your child find their interest in programming and experience comprehensive feedback from our qualified teachers from our 90 minutes FREE TRIAL CLASS!
Available for kids from 5 – 18 years old.
Book Free Trial
Expanding Global IT Education
by 20+ branch Over the World
Are you ready to embark on an exciting journey into the world of coding? Look no further! With over 20+ branches over the world, we are proud to announce that we are expanding our franchise.
Why Coding for Kids?
Children spending their time playing games on their gadgets has been a huge concern for most of us as parents. However, we can help our child to shift their interest from playing games to developing their own games with the help of programming skill-set. Students from a very young age now can create their own games that can be uploaded to the Play Store! Using the famous game engine, Construct3 and Roblox Lua programming language, you can gradually shift their interest from playing too many games to developing their own games, mobile apps, and websites.
The importance of 21st Century Skills which consists of Computational Thinking, Critical Thinking, and Digital Literacy is very critical. By learning programming, your child will be  trained to think systematically and creatively through the fundamental concepts of programming. Your child will explore the nature of code in a broader range of programming languages that can enhance their logical thinking. Instead of playing games like Roblox, develop their original game!
In the 21st century era, technology plays an important role in every job field that changes the function of humans, where gradually it will be replaced by technology; from teacher, doctor, to accountant, every profession will need technology to be operated. Although your child has no interest in being a programmer, by understanding the various functions of technology at a young age, it will help them in the future to create a good innovation related to their job that gradually will help them to develop their career.
Why Study with Timedoor Academy?
Japanese & UK Based Global Curriculum
Adapted from our Japan & UK-based curriculum, the learning process will not be only focused on enhancing student's knowledge on programming, a comprehensive understanding on cybercrime and digital literacy that becomes a major issue will also be introduced to our young coders. Students will experience learning programming from basic to real-world skill-set programming skill by designing their own mobile apps, games, and website.
More than 10 Years of Experience in a Software House Company
More than 10 years of experience in the software house industry, we understand that programming is not only about playing and having fun. Your child is prepared on how to think and act like real professional programmers, taught by our qualified teachers that have been trained by our professional software house programmers, your child can exclusively get in touch with the real-world programming scope.
10,000 Students from 20 Countries
Trusted by students and parents across the globe, we help thousands of students to become a little professional programmer. With various backgrounds of students all over the world, we ensure our global quality standard suits every student's needs. Proven by thousand satisfied and happy parents, together we continue to gradually aim for the 21st century's excellent generation.
Certified Global Teacher
Mr. Mordy
University of Sydney
Taking Advanced of Computing in University of Sydney, Mr. Mordy has a wide range of knowledge in Web Development. He is certified by IBM for Web Development with HTML, CSS, and JavaScript.
Mr. Ishmam
American International University
Experiencing in Software Engineering, Mr. Ishmam has broaden his programming skill to wider aspects in C#, HTML, CSS, and PHP. His specialized competency is on Websites Development.
Miss Mia
Monash University
Starting with taking Psychology major in Monash University, Miss Mia is passionate in teaching students. Her genuine passion and interest in education have been offcially certified by NTU.
Mr. MJ
Universiti Teknologi MARA
Currently taking Computer Science in UiTM, Mr. MJ has a deep understanding in Artificial Intelligence. He is qualified in AI and has been certified by IBM.
Miss Jun
UOW Malaysia KDU University College
Majoring in Computer Science from UOW Malaysia KDU University College, Miss Jun has always broaden her knowledge. She is expert on Python as she got certified by Google Developer.
Mr. Midway
University of Victoria
Majoring from Computer Science in University of Victoria, Mr. Midway has given positive contributions to his environment with his programming skill by working on a project proposing a sustainable solution to reduce laboratorial plastics.
Miss Frances
Brigham Young University
Majoring in Science in Applied Technology in Brigham Young University, Data Science has been her favourite subject to explore. Her interest in Data Science has been certified by IBM.
Timedoor Academy Students' Success
Carlo Marville Hareva
1st Place in IROF Elementary Competition 2020
I studied programming at Timedoor and won the IROF competition. Learning programming is fun and it's more fun than playing games. In the future, I want to set up my own IT company and become an entrepreneur.
Rajamin
2nd Place in IKCC 11-12 Years Old Category 2020
It was a funtastic experience that I got the chance to compete with greatest contestants all over the world. With the help of Timedoor teacher that guided me patiently throughout the competition, I was able to bring the trophy home!
Student Project Portfolio
Purple Room
Rico Halim (10)
Common Knowledge Test
Bryan Glenn Christopher (17)
Mood apps
Karina Wardani (9)
Dungeon Rush
Gaza Nayottama Damar Mulya (12)
Clicker Game
Ni Komang Amelia Kartadi (10)
Super Runnns
Sherlyn Julita Davila (12)
Crazy Road
Mathias Chakradinata Anthonius (14)
PacMent
Clement Gunawan (14)
Shooting Stars
I Ketut Gede Bagus Wicaksana Putra Astawa (13)
Pumpkin Adventure
Sebastian Jaden Tendean (8)
Partners and Certifications
Frequently Asked Questions
Japanese and UK Based Global Curriculum for Kids and Teens
Yes! We provide 90 minutes of FREE TRIAL CLASS to find out your child's interest in programming.
We provide class schedules from weekdays and weekends. Various timing is available starting from the afternoon until evening schedule.
Yes, we have offline classes in some areas such as in Bali, Jakarta, Tangerang, Bogor and Surabaya in Indonesia. Several area in Cairo, Egypt. Gradually we will open more offline class branches in your area.
Our recommended ages for students are 5 to 7 for Junior Bracket 8 to 12 for Kids Bracket, 12 to 18 for Teens Bracket, and 19 to up for Adult Bracket. However we also welcome any elementary students of any grade who show interest in coding and programming.